Tokyo, officially Tokyo Metropolis, is the capital and most populous prefecture of Japan. Located at the head of Tokyo Bay.Tokyo is the political and economic center of the country, as well as the seat of the Emperor of Japan and the national government. The Greater Tokyo Area is the most populous metropolitan area in the world, with more than 37.393 million residents(2022).
language:The official language of Tokyo is Japanese, but the schedule language of Tokyo residents is Kanto dialect, which is close to the official Japanese.
The Kantō dialects (関東方言) are a group of Japanese dialects spoken in the Kantō region (except for the Izu Islands).The Kantō dialects include the Tokyo dialect which is the basis of modern standard Japanese.
For example:
North Kantō dialects (Tochigi)
1,「color pencil:色鉛(enn)筆」→「色鉛(inn)筆」
2, 「It's okay:大丈夫(Daijobu)」→「Daiji」
Means of transportation
1、Subway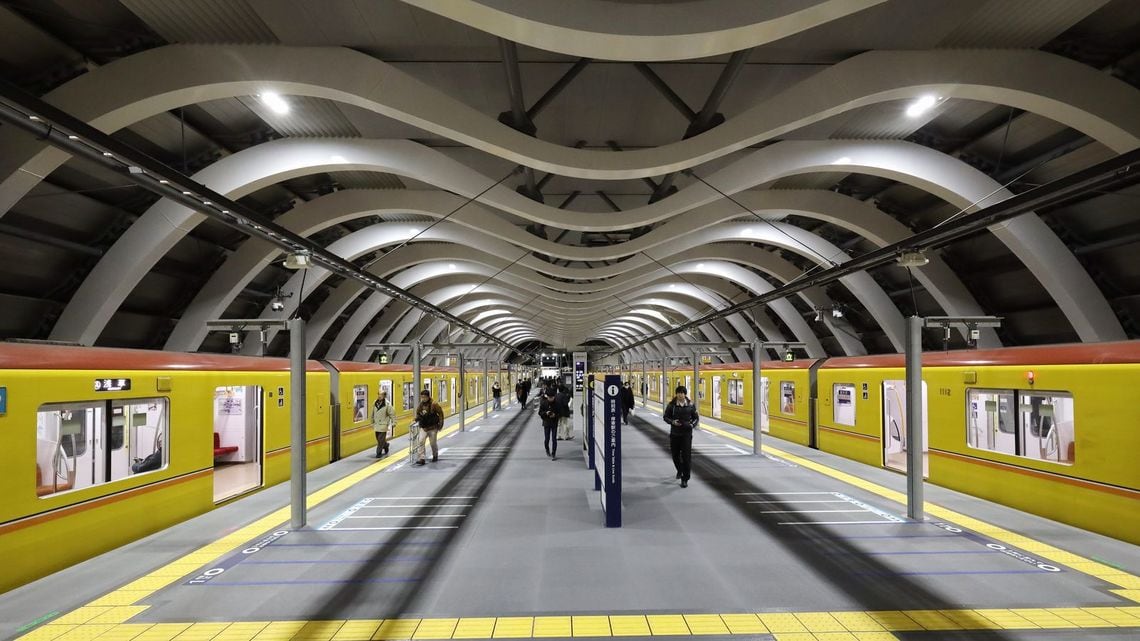 Generally divided into two types of tickets.
①Ordinary ticket: one way or round trip (fixed between two stations)
②Suica, Pasmo or ICOCA etc (prepaid card)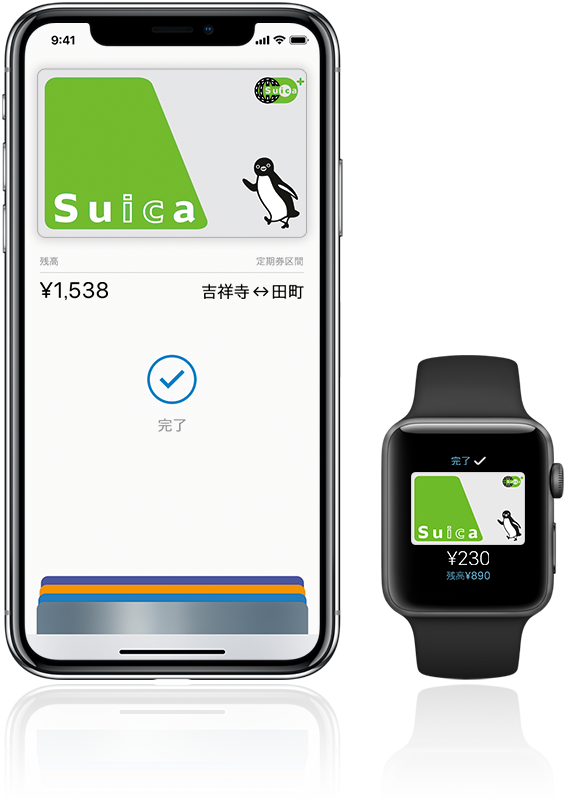 The card can be used not only for transportation but for shopping as well.
You can use your card to make purchases onboard trains as well as from vending machines, to rent coin lockers and for spending at convenience stores and restaurants.
The card can be used wherever the below logos are displayed.
Only for foreigner tourists: JAPAN RAIL PASS
JAPAN RAIL PASS, a joint offering of the six companies comprising the Japan Railways Group (JR Group), is the economical and convenient means of traveling throughout Japan by rail.
There are two types of PASSes: PASS for Green Cars and PASS for Standard Cars. Each type can be purchased for 7 days, 14 days or 21 days.
2, Bus
Tokyo's subways and trains are easier to use than buses.
Most buses operating in the city center charge a flat
fee of Y210 for adults and Y110 for children.The easiest way to pay the bus fare is with a prepaid card (Pasmo or Suica).
One-Day Bus Pass
Most local buses in Tokyo are part of the city-run Toei Transport Network(the company which runs by metropolitan government).
Toei Bus One-Day Economy Pass (Toei Bus Ichi Nichi Joshaken), which costs Y500 for adults and Y250 for children. They allow unlimited use of all Toei buses for one day. They are available at Toei bus offices and JTB offices, but it's much easier to buy one from a bus driver on the day you intend to use it (on your first ride of the day, ask for an "Ichi Nichi Joshakan").
3,Taxi
Taxis in Tokyo are very expensive, highly not recommend to use taxis in Tokyo.
However, if you are caught somewhere after the last train (usually around 1am or earlier, depending on the line), or in an area that does not enjoy wide public transport coverage, then taking a taxi in Tokyo might save you from a lengthy walk.
hotel or business in Japan will gladly call a taxi for you if you ask them "Takushii o yonde kudasai." (タクシーを呼んでください)
2.Mobile app
Japan Taxi which uses GPS to find a taxi company near you to call for one of their taxis, Line Taxi by the popular messaging service LINE partnering with major taxi companies across Japan, and Uber.
Medical system
①In Japan, hospitals are required by law to be run as non-profit and to be managed by physicians. For-profit organizations are forbidden from owning or operating hospitals or clinics, and clinics must be both owned and operated by physicians. There are numerous private hospitals, public hospitals, and clinics in Japan, but the Japanese do not have a "family doctor" system.
②Health care in Japan is, generally speaking, provided free for Japanese citizens, expatriates, and foreigners. Medical treatment in Japan is provided through universal health care. This system is available to all citizens, as well as non-Japanese citizens staying in Japan for more than a year. Students can register for health care in Japan through the National Health Insurance System, or in a health care association plan provided by their employer.
③Under the health care system in Japan, the patient accepts responsibility for 30% of the medical costs, and the government pays the remaining 70%.
Language Barrier in Health Care
The government has made efforts to staff Japanese hospitals with English-speaking medical professionals. In fact, a considerable number of surgeons and specialists in Japan received their training in western English-speaking countries such as the United States of America and the United Kingdom.
Cost of living
According to government estimates, the cost of living in Tokyo is about 10% higher than for the rest of the country.
Based on the scenarios below, the cost of living for a single working person in Tokyo is between ¥140,000 (1,268USD) and ¥194,000 (1,757USD) a month, including rent, food, discretionary spending, transportation, and taxes and insurance.
The data below is compiled from Tokyo metropolitan government data, interviews with local residents, and surveys of advertised food and alcohol prices at discount Japanese supermarkets, discount restaurant chains, and foreign import food stores as of June 2017.
Rent: 70,000(Average Amount JPY)
Food:30,000(Average Amount JPY)
Utilities:10,000(Average Amount JPY)
Internet/Mobile Phone:10,000(Average Amount JPY)
Socializing/Going out:10,000(Average Amount JPY)
Clothing/Personal Care10,000(Average Amount JPY)
Books, music, movies:10,000(Average Amount JPY)
Transportation:4,000(Average Amount JPY)
Income Tax / Health
Insurance / Pension:40,000(Average Amount JPY)
Total:194,000(Average Amount JPY)
Food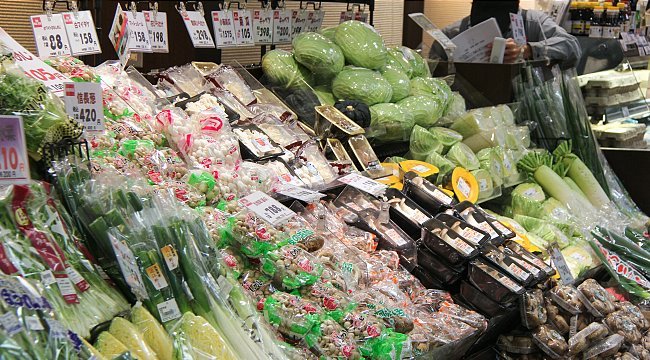 Japan has a reputation for its high living costs, especially Tokyo which annually makes it into the lists of the world's top ten most expensive cities. Prices in Japan are relatively high, especially fruits and vegetables.
According to Cost of Living in Tokyo (2020).
Meal, Inexpensive Restaurant: 850JPY
Meal for 2 People, Mid-range Restaurant, Three-course:5000JPY
McMeal at McDonalds (or Equivalent Combo Meal):700JPY
Coke/Pepsi (0.33 liter bottle):134JPY
School
①Language School
Take ISI Japanese Language School as an example.(Takadanobaba is close to the center of Tokyo)
②National schools and universities
National schools and universities will have the lowest tuitions, and tuition will be the same regardless of the subject taken. Public universities will cost slightly more. Private schools may have different tuition costs for different subjects, and compared to public institutions, on average, law and economics courses cost 1.4 times more, arts courses cost 2.3 times more, and dentistry is the most expensive, at 6.2 times as expensive as a public institution program.
③Vocational colleges
Vocational schools provide vocational education, which is highly connected to the future job market. The schools themselves are categorized according to 8 job categories, engineering field, commerce administration field, medical field, sanitary field, liberal arts field, education/social welfare field, dressmaking/domestic science field and agriculture field.
Generally the period of educational courses in vocational schools is 2 years or more. Students, who have attended more than 1,700 class hours, can graduate vocational school with the original Academic Degree which called Diploma. Also they can enroll in university as third-year students (in some cases second-year students). Graduates of 4 year courses get the Advanced Diploma (the original Academic Degree) in case if they studied for 4 years or more and attended more then 3,400 class hours during the educational period. Also they can continue education in graduate school.
Leisure and travel
①Asakusa
Asakusa's main attraction is Sensoji, a very popular Buddhist temple, built in the 7th century. The temple is approached via the Nakamise, a shopping street that has been providing temple visitors with a variety of traditional, local snacks and tourist souvenirs for centuries.
②Akihabara
Akihabara (秋葉原), also called Akiba after a former local shrine, is a district in central Tokyo that is famous for its many electronics shops. In more recent years, Akihabara has gained recognition as the center of Japan's otaku (diehard fan) culture, and many shops and establishments devoted to anime and manga are now dispersed among the electronic stores in the district.
③shimokitazawa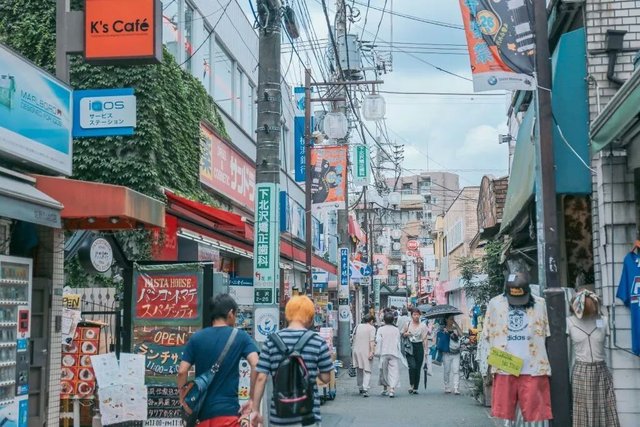 If you're looking for vintage clothing or antiques, the neighborhood of Shimokitazawa is the place to go. Vintage fashion store Haight & Ashbury—you can't miss it, since there's a giant red high heel shoe outside—is packed to the rafters with offbeat and daring items of apparel. Browse the clothing racks of New York Joe Exchange—a building that used to be a public bath—and head to Chicago Shimokitazawa for its wide selection of vintage treasures. For everyday items and knickknacks that make good souvenirs, Antique Life Jin and Tokyo Retro a.m.a. are worth checking out.